News
Stogumber Station...whatever the weather!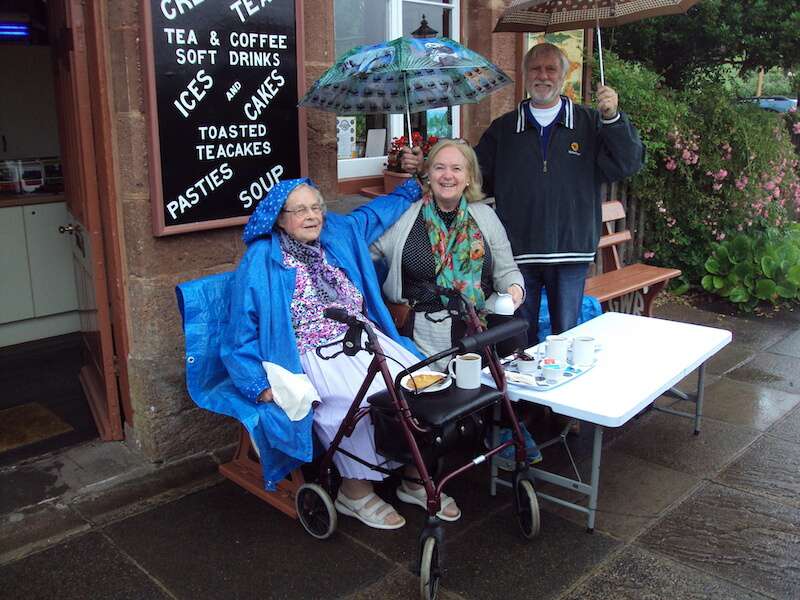 A dull, rainy June day at Stogumber Station...but the British spirit of making the most of the great outdoors didn't get in the way of a delicious pasty and a cream tea!
The photo was taken during truly miserable wet weather on 28 June, when Pam Richards, a Stogumber resident and her family who were visiting from Canada insisted on eating outside in the rain!
Latest News
Categories
Archives